- ChongQing -
Chongqing, nicknamed Jiangcheng and Wudu, is a municipality directly under the Central Government of the People's Republic of China, an international metropolis, a national central city, a megacity, an important strategic fulcrum for the development of the western region, and the Belt and Road Initiative and the Yangtze River Economic Belt Junction points and inland open highlands.
Chongqing is the "city of exhibitions" in the upper reaches of the Yangtze River. It has "Yuqia Fair", "Cloud Computing Expo", "Yujiao Fair", "Auto Industry Exhibition", "Western Agricultural Fair", "Lijia Machinery Exhibition", a large number of exhibitions such as the "Elderly Industry Expo", "Leisure Business Expo", "Four Seasons Shopping Festival". Chongqing has been honored as "China's Famous Festival City", "China's Top Ten Influential Exhibition Cities", "China's Best Exhibition Destination City", etc.. In 2017, Chongqing Municipality won the award of "2016 Top Ten China Famous Exhibition City"
Famous sights in Chongqing include Hongya Cave, People's Liberation Monument, Chaotianmen, Dazu Rock Carvings, Wulong Karst Tourist Area, the Three Gorges of the Yangtze River, Wuling Mountain Rift Valley, Ciqikou Ancient Town, etc.
ICOMD 2023 will be held in ChongQing, China during December 1-3,2023. For further information of the hotel, please find below.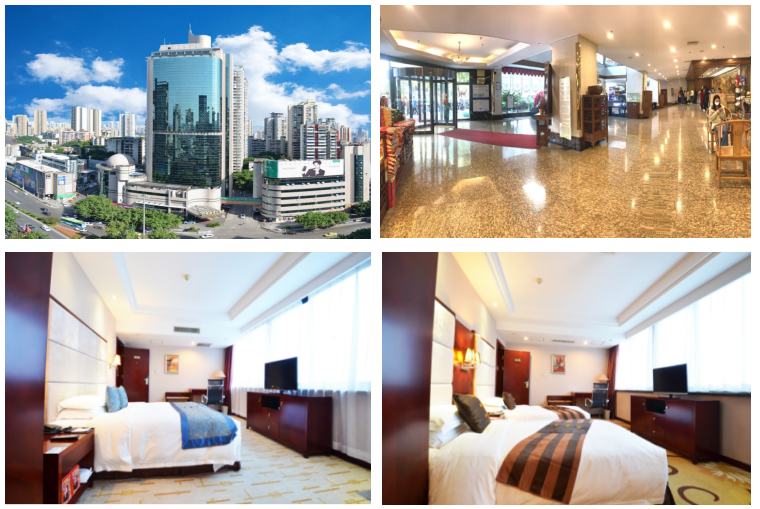 I. Information :
Chongqing Wanyou Kangnian Hotel
Hotel Website : Click
Telephone : +86-23-68718888-1
Address : No.77, Daping Changjiang Second Road, Yuzhong District, Chongqing, China
>> Standard single room : 370 yuan / night ( about $ 51.82 / night ). ( Includes a bed, Internet and breakfast )
>> Standard double room : 370 yuan / night ( about $ 51.82 / night ). ( Includes two beds, Internet and two breakfasts )
Ⅱ. Room Booking:
You can make a reservation by calling +86- 18323855908 before November 27, please tell that you are a guest of "(ICOMD 2023)" meeting, and then can enjoy the agreed price.
Ⅲ. Direction:
* Jiangbei International Airport 30 km ; 37 minutes;
* Chongqing Railway station 5.7 km ; 12 minutes;
Ⅳ. Tips:
For non-Chinese Attendees, "Bring me to the hotel" card is available. You can show it to the taxi drivers and they will take you to the hotel.